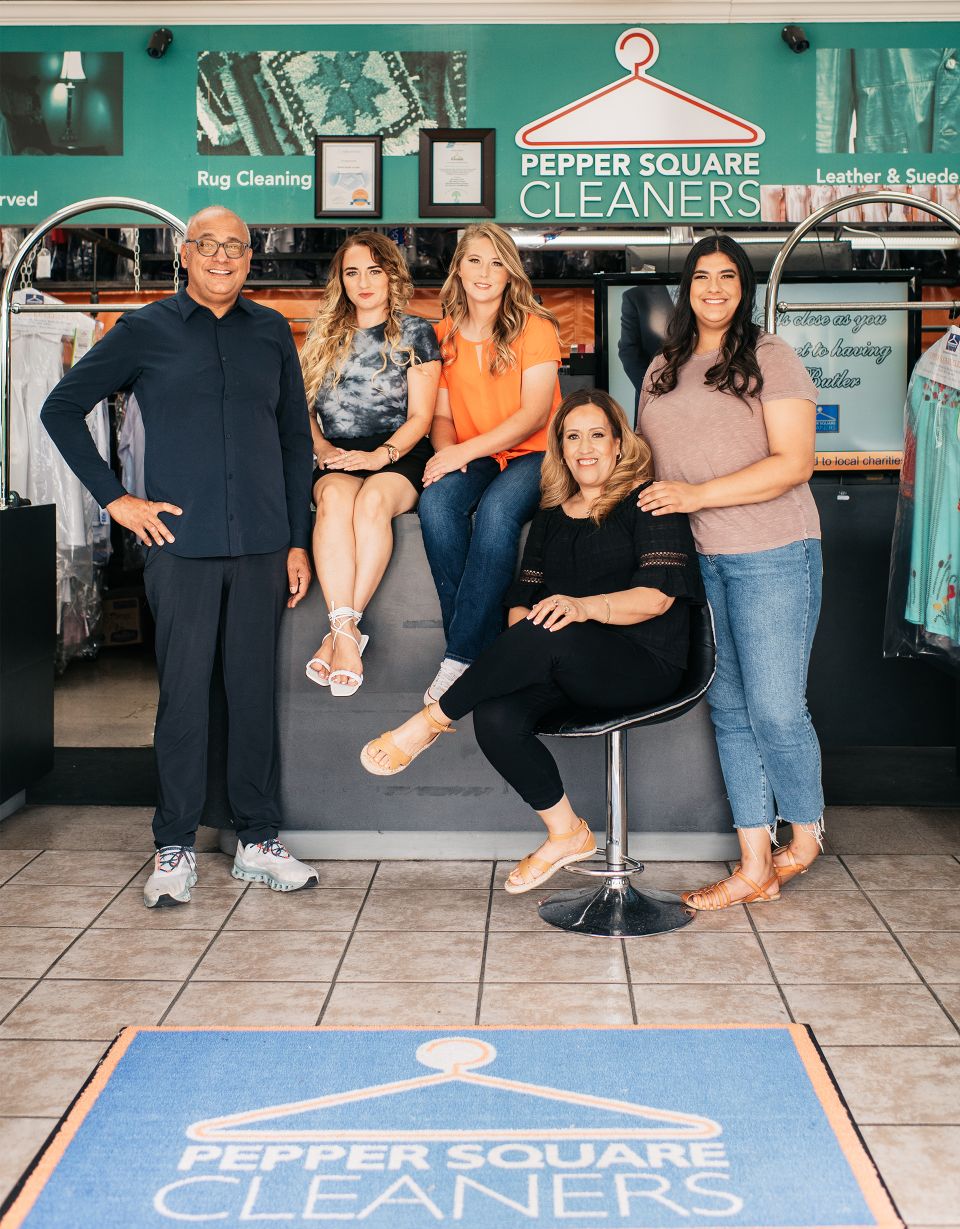 About Pepper Square Cleaners
WORLD-CLASS DRYCLEANERS OF DALLAS

Pepper Square Cleaners, located in North Dallas, has established itself as a world-class dry cleaner with a rich and colorful history. Our journey towards becoming a trusted provider of cleaning services has been marked by continuous improvement, evolving methods, a commitment to innovation, and a true passion for customer service. We are proud members of the Drycleaning and Laundry Institute (DLI) with a goal of keeping current with best practices in fabric care and providing our customers with a truly exceptional experience.

Founded in 1979 by Chuck Howley, a former Dallas Cowboy, Pepper Square Cleaners started as a modest dry-cleaning plant occupying an 1,800 square foot facility. Over the years, we have had the privilege of serving renowned Dallas Cowboys such as Leroy Jordon, Mike Gaechter, Tony Dorsett, Emmitt Smith, and Deion Sanders, as well as Miss Texas 2018 Madison Fuller.

In 1988, Amin Bata took over ownership upon Chuck Howley's retirement, bringing a fresh perspective and a renewed dedication to excellence. Under new leadership, Pepper Square Cleaners embarked on a path of innovation and sustainability which led to a transition to zero-emissions cleaning machines from Italy. By adopting European standards of continuous solvent distillation, we not only eliminated air emissions but also removed the need for hazardous cartridge filters.

Throughout the years, we have consistently embraced advancements to enhance our services. We expanded our capabilities by processing our own shirt laundry in 1990, and in 1991, we began recycling hangers and poly bags from our customers.

In 1999, we moved two doors down to a brand new state of the art 3,200 square foot facility and eliminated our reliance on toxic chemicals, instead choosing to clean garments with Ecosolve, a non-toxic, odorless and biodegradable solution.

Since 2000 we've made even more improvements, switching out paper tags for permanent heat seals, adding a wet cleaning system to allow for even deeper cleaning of delicate fabrics, and investing in the latest energy-efficient machinery. We also adopted automated assembly and received certification in Sanitone Master Dry Cleaner viral elimination.

In the 2020s, we adapted our customer-facing processes to accommodate a new way of life, with more options for sanitization, contactless service, and a new software system that allows customers to track orders in real-time and view the status of their items.

And we are not slowing down - we will continue to improve the experience at Pepper Square Cleaners for our customers and staff alike!