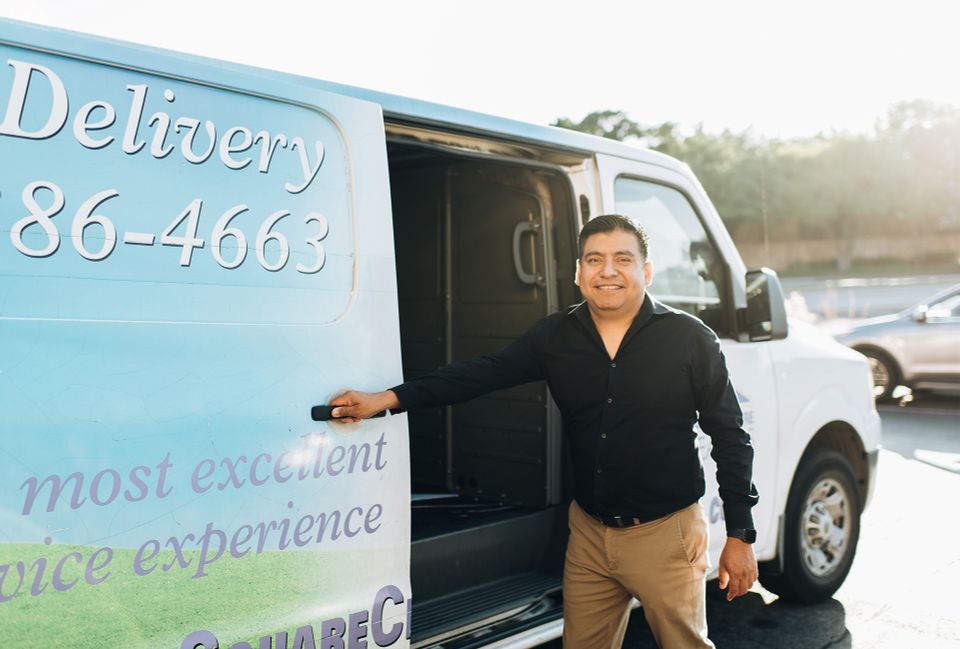 FREE Pickup and Delivery
QUALITY AND CONVENIENCE AT NO EXTRA COST!

Stop driving to us - we'll drive to you!

Experience exceptional cleaning and unparalleled convenience with our free pick-up and delivery service to Plano, North Dallas, Uptown, and Downtown. Delivery saves you time, hassle, and gas. It's simply our way of providing our customers with the service they deserve in the easiest way possible.

There's never a minimum delivery size and there's no commitment required. Our friendly drivers come straight to your door - you don't even need to be home! Delivery service is just a click away.

How Does it Work?

1. Sign up online or over the phone
2. Before your first pick-up we will drop off a new customer kit with a door hook and laundry bag
3. Watch your phone - we'll send a text reminder the night before your driver will be in your neighborhood
4. Reply yes or no to the message to let the driver know if you have a pick-up
5. Put your clothes in your Pepper Square laundry bag along with any notes about repairs, stains, etc.
6. Put your bag on your hook
7. Done!

We will contact you directly if there are any questions about your order.

Read our delivery FAQs below.